Mina Gravatt
Position: Grades 5-8th Teacher and Principal
Phone: 610.562.5062

Certifications
Standard Certification – Elementary Education
Endorsements:
Jr. Academy Bible
Jr. Academy Social Studies
Jr. Academy Biology
Jr. Academy English
Education
Highest Degree: Bachelor of Arts
Major Field: Life Science with Endorsements
College Where Earned: Pacific Union College

Biography
Mina Gravatt joined BME one year after the tornado that destroyed the school. She is a seasoned educator with years of experience. She had taught in Texas, California, New Jersey, New York, Pennsylvania and for several island nations in Micronesia. She has a passion for missions and loves to experience the natural world in tangible ways, backpacking in high alpine regions, photography, birding, gardening and marine snorkeling are a few of her interests. Her adopted children have been the joy of her life and now she also enjoys her grandchildren.
---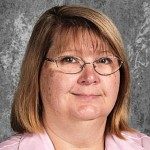 Linda Johnson
Position: Early Childhood Educator
Phone: 610.562.5052

Biography
Linda Johnson: PreK-Kindergarten – Mrs. Johnson joined the teaching staff of BME in 2011-12. Linda has 15 years of teaching experience, having taught Pre-Kindergarten through first grade in previous schools. In addition to Blue Mountain, her Pennsylvania teaching experience includes Reading Junior Academy and Huntingdon Valley Christian Academy. She has also been the director of day-cares and preschools in Kentucky, Hawaii, New York, and Pennsylvania. Due to her husband's military service in the Army, Linda has spent 26 years travelling around the world. Mrs. Johnson received her Associate's degree in Child Development from RACC. She also attended Columbia Union College and Andrews University. She is currently enrolled in Washington Adventist University's Early Childhood Education program. Linda is the mother of three daughters. She has always been very active in her local church and was ordained as an elder in 2009. In addition to spending time with her family, she enjoys sewing, baking, and collecting carousel horses, baskets, and rabbits.
---
D. Matthew White
Position: Grades 1-4 Teacher
Phone: 610.562.5052

Education
Highest Degree: Masters
Major Field: Elementary Education
College Where Earned: Southern Adventist University

Biography
Matthew White joined the BME team in 2017. Besides BME, he has taught in Micronesia, South Korea, Tennessee, and Reading, Pennsylvania. He graduated in 2008 from Southern Adventist University with a B.A. in Religious Education, and from Montana State University in 2015 with a Master's in Science Education. His passion in teaching is to excite the students about a personal relationship with God and learning about His amazing creation.
Matthew is happily married and has two active children. In addition to spending time with his family, Matthew enjoys quiet time with God, nature, traveling, photography, painting, soap-making, and exercise.
---
Additional Volunteer Staff:
Nichola Ingram - Secretary
Annette Smith & James Masters - Treasurers 
Laura Santiago - Partners for Eternity Coordinator
Gina Fuhrmann - Home & School  Leader
Ed Cale - Maintenance Personnel
Volunteers:
Lawrence  Galera - Strings Teacher
Trina Murphy - Handbells & Piano Teacher
Paola Franchini - Spanish Teacher / Substitute Teacher
Deanna Dekle - Robotics Mentor
William Webb - Robotics Mentor